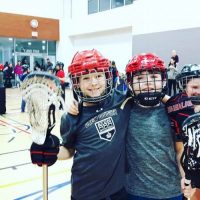 2021 RTA Registration OPEN!
We are excited to announce a program that will allow local players to play lacrosse within the confines of the local and provincial health policies and the Ontario Lacrosse Association Return-to-Activity guidelines.
Important Information
See Recreation League Days of Play
All activities will take place at Thurlow Fields, 552 Harmony Road, Belleville.
Season will include 7 weeks of combined skill development and game play beginning August 10th and ending September 25th.
2021 Age Divisions
Soft Lacrosse (2017/2018)
Paperweight (2015/2016)
U9 (2013/2014)
U11 (2011/2012)
U13 (2009/2010)
U15 (2007/2008)
Equipment Requirements
For U9-U15, see Equipment Guidelines
Soft Lacrosse – lacrosse stick, helmet, running shoes
Paperweight – lacrosse stick, helmet, gloves, running shoes
All divisions have limited spots available due to field availability and COVID restrictions. Register early to secure your spot!
See How To Register
REGISTRATION OPENS ON JUNE 14th!