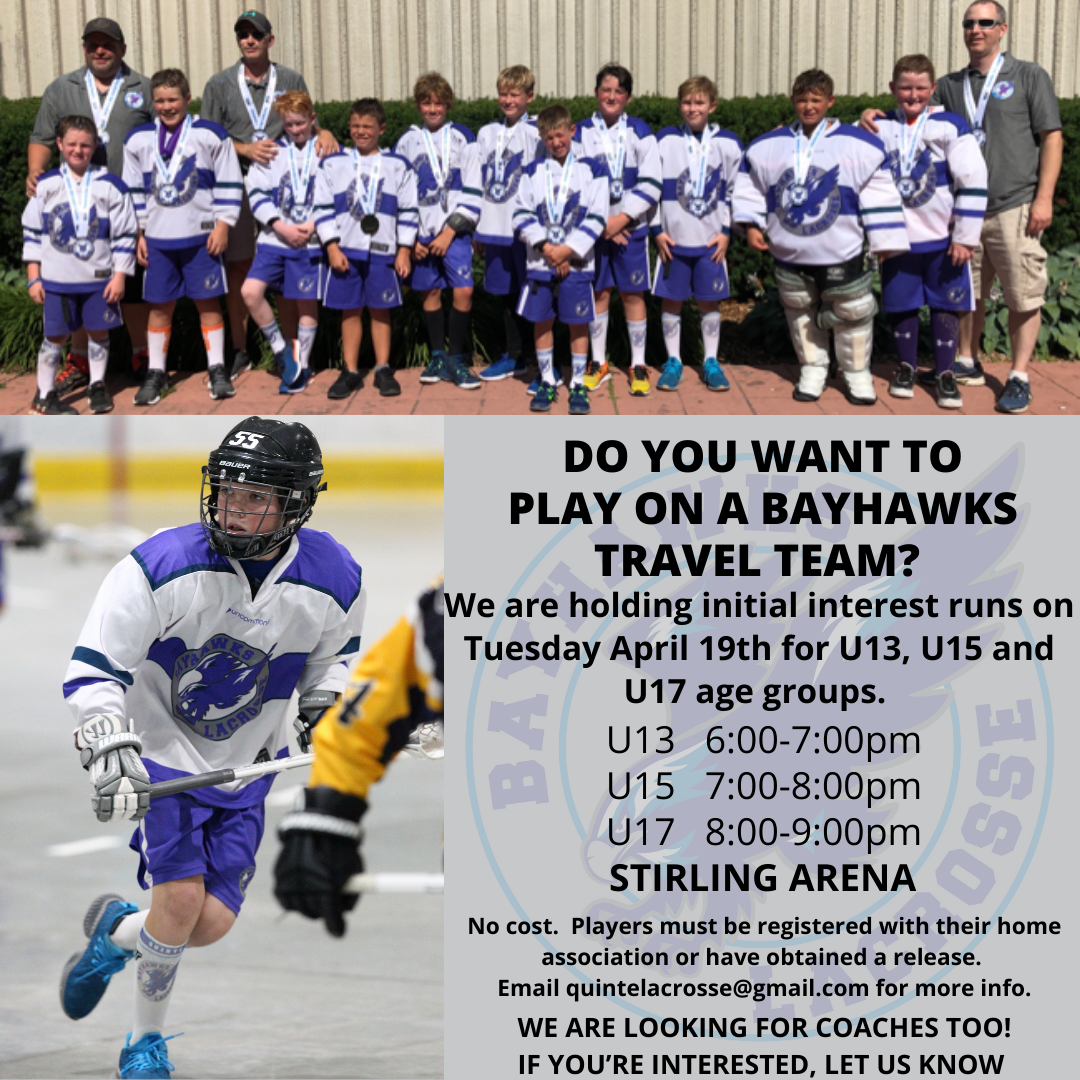 REPRESENT QUINTE LACROSSE ACROSS ONTARIO!
If rep lacrosse is something you might be interested in, come on out to our first rep run and check it out!
Tuesday April 19th at Stirling Arena
U13 6:00-7:00pm
U15 7:00-8:00pm
U17 8:00-9:00pm
Practices once a week beginning in May on Tuesdays evenings in Picton (to be confirmed).
Home and away games beginning mid-May on the occasional Saturday or Sunday.
Possibly one tournament in June.
One tournament in July.
No other weekend games/practices in July other than the tournament.
Provincial tournament tentatively scheduled for either July 29-31 (U13/U15) or Aug 5-7 (U17)
Estimated cost of about $500 including the initial registration fee for each division (includes arena rental, jerseys, other apparel, referee fees for home games, 1 or 2 tournaments, provincial tournament and OLA fees)
Email us at quintelacrosse@gmail.com for more information.
BENCH STAFF AND MANAGERS NEEDED! Let us know if you are interested in helping on the bench as coach or trainer, or behind the scenes as team manager.