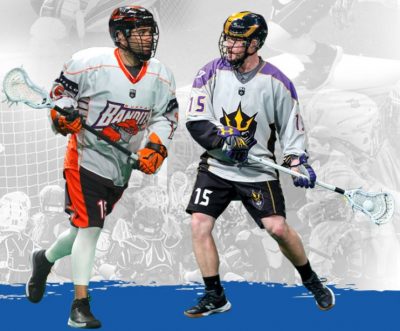 We are excited to announce Quinte Winter Lacrosse School, created to allow players to continue to develop their skills in the off-season! Whether you are a first time player looking to learn to play before the season or a returning player looking to advance your skills in preparation for next season, this program will allow you to learn from the pros! Nationwide Lacrosse – featuring National Lacrosse League players Shawn and Turner Evans of the Rochester Knighthawks – will bring their skill and knowledge to the Quinte region, teaching our young players what it takes to be successful and have fun playing lacrosse!
Who: all players born between 2006 and 2014
UPDATED When: Mondays at 5pm (2010-2014) and 6pm (2006-2009) from January 20th January 27th to March 2nd March 9th (except Family Day)
Where: Loyalist SportsDome (court side)
Cost: $135 for 6 weeks of lacrosse instruction from top professional lacrosse players
Click here for more information or to register.
SHAWN EVANS
2x National Lacrosse Leauge MVP
2x World Indoor Lacrosse Gold Medal
7x Mann Cup champion
Current member of NLL Rochester Knightawks
TURNER EVANS
10th overall selection 2015 NLL draft
3x Mann Cup champion
NCAA Division 1 at Ohio State University
Current member of NLL Rochester Knighthawks