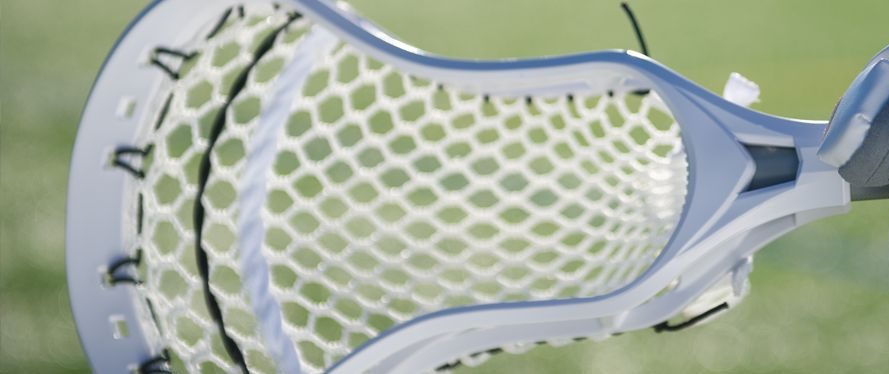 Quinte Minor Lacrosse Association, established in 2018, gives the youth of Quinte Region the opportunity to learn and play Canada's National Summer Sport.
Beginning in 2019, the QMLA will provide both box (indoor) lacrosse and field lacrosse programs for boys and girls between the ages of 3 and 16.
We strive to provide a fun and active experience where players can create lifelong friendships and lasting memories by working together to accomplish their goals.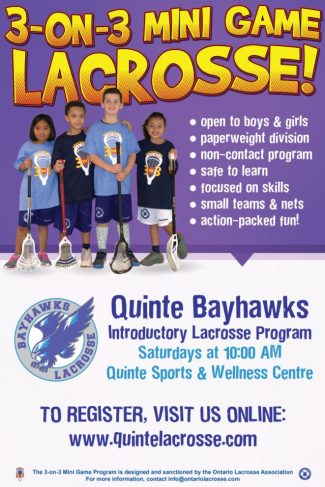 3-on-3 Paperweight Division
3-on-3 Paperweight Division QMLA is excited to offer a 3-on-3 cross-floor program for those registered in the Paperweight Division. This
Read more.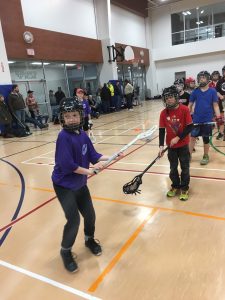 First Try Lacrosse Clinic A Huge Success!
QUINTE MINOR LACROSSE ASSOCIATION FIRST TRY LACROSSE CLINIC A HUGE SUCCESS! As lacrosse nears it's much anticipated return to the
Read more.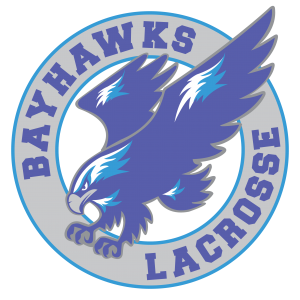 Welcome to Bayhawks Lacrosse!
The Quinte Bayhawks Quinte Bayhawks Lacrosse is the newest minor lacrosse program in the Bay of Quinte Region. Our goal
Read more.