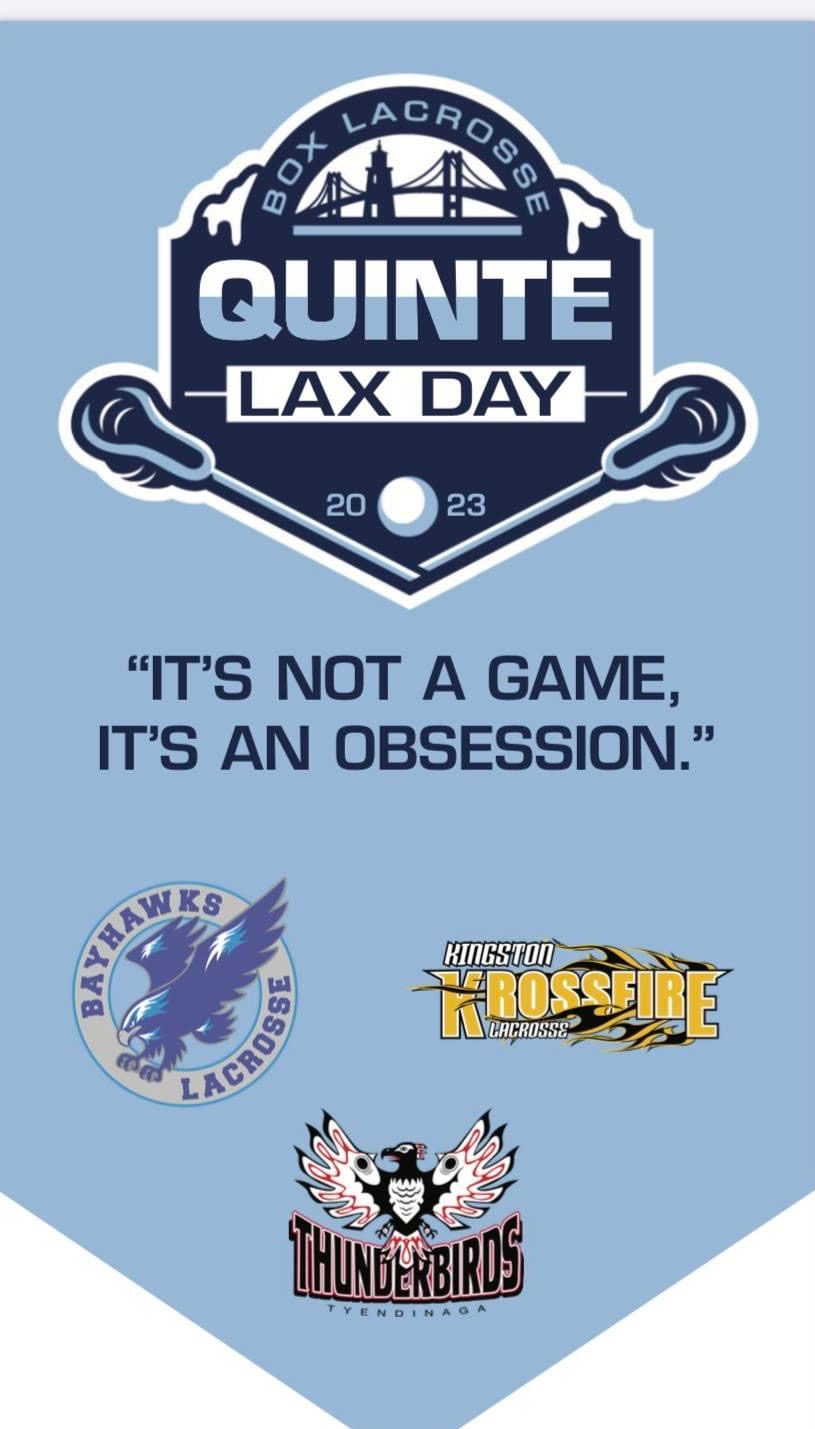 QUINTE LAX DAY A SUCCESS!
June 17th was a great day for lacrosse in Quinte!
Quinte Lax Day welcomed teams from Kingston and Tyendinaga to compete in several local league games throughout the day. In total, 20 teams participated, aging from 5 to 14 years old, with a total of 15 games throughout the day on Wally Dever and Mackay arenas at the Quinte Sports and Wellness Centre.
For the Quinte teams, it was a great way to wrap up their 2023 recreational league season. With one U7 team, 3 teams at U9, 2 teams each at U11, U13 and U15, it is clear that lacrosse is alive and well, and growing, in the Bay of Quinte region. Even our smallest players, just 3 and 4 years old, had a fun wrap up to their season!
Quinte Minor Lacrosse would like to thank all participants and families for their support and commitment to the 2023 season. A special thank you to the volunteers on the QMLA Board and those who helped this day be a success, to the coaches who gave their time to the players so they could enjoy the sport, and to our growing roster of officials for their dedication to growing the sport – without them the games couldn't be played.