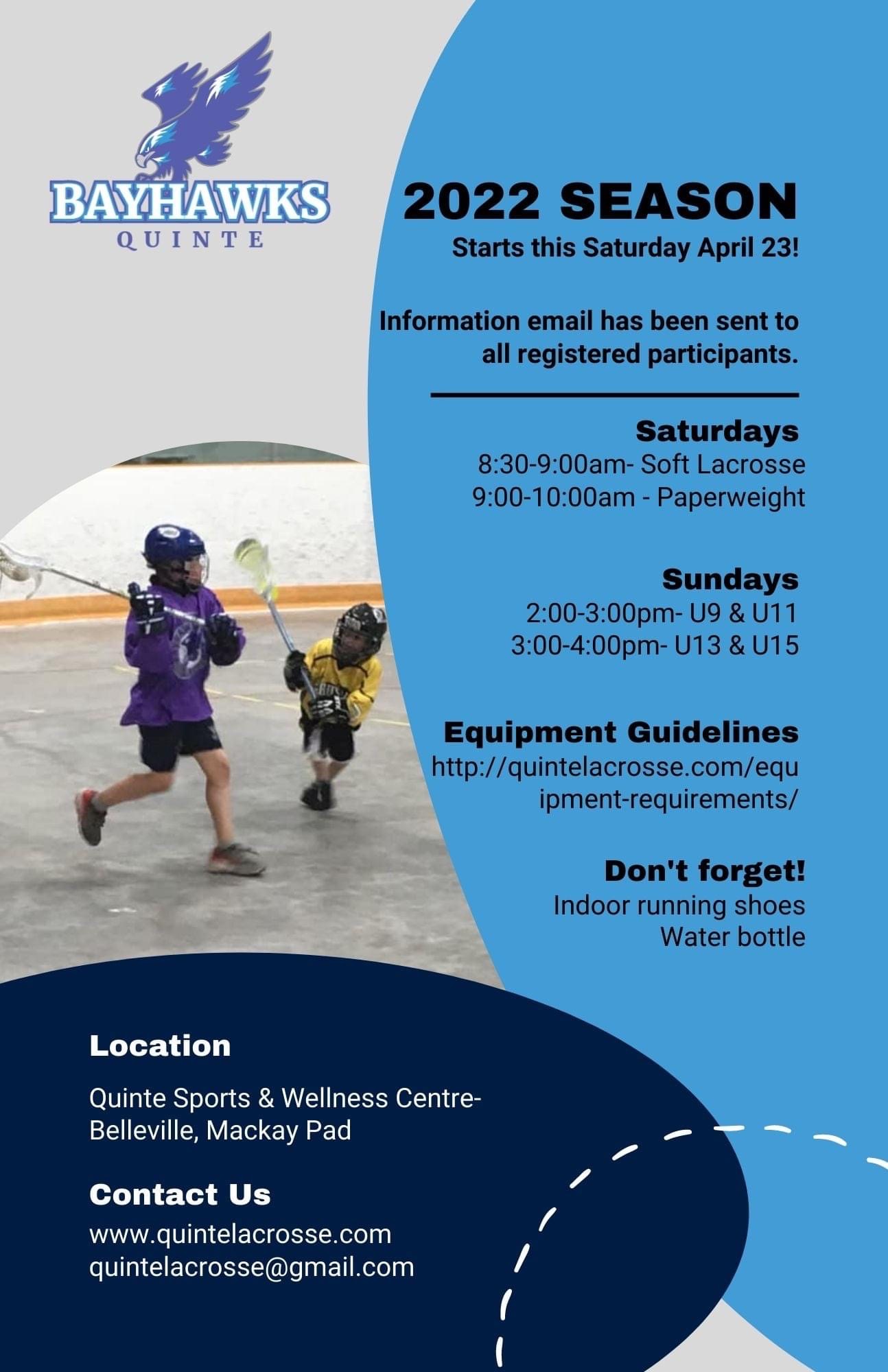 2022 HOUSE LEAGUE STARTS THIS WEEKEND!
House league will kick off this weekend with fundamental skill development.
All times are at QSWC – Mackay Pad.
U5 Saturday April 23rd 8:30am-9:00am
U7 Saturday April 23rd 9:00am-10:00am
U9/U11 Sunday April 24th 2:00pm-3:00pm
U13/U15 Sunday April 24th 3:00pm-4:00pm
Arrive 20 minutes ahead of time to get your pinnie/jersey.