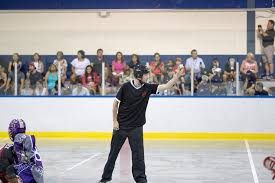 BECOME A LACROSSE REFEREE
Quinte Minor Lacrosse Association is currently seeking individuals to officiate games in the area.
Being a lacrosse referee is a great way to contribute to the growth of the sport and earn some cash along the way.
Part of our mission to grow the sport of lacrosse in the Quinte region is to establish a core group of officials that can learn and gain experience and pass on their knowledge to future officials.
Upcoming referee clinics are:
New dates TBD
Important resources and information:
OLA Officiating Page
CLA Officiating Resources